Price of Home.
As a homeowner you need to set the price of your home realistically, especially if you are in a need to sell situation. Your expectations when receiving offers needs to be grounded and reasonable.  Listen to your real estate agent, they are experts in the field, and  they know the local market very well.  This is especially true in a resort community like McCall.  In our community most homes are secondary homes, and not a primary residence.  This makes the market more want based rather than need based. There are fewer emotions when buying a second home and buyers will walk away if they deem the price unreasonably high or the seller unreasonably stingy.
Condition of Home.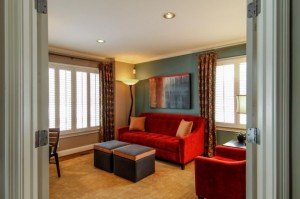 Curb appeal is everything.  If a buyer drives up to your home and finds it cluttered, disheveled, or in need of repair they will drive away without venturing inside for a peek.  Make sure your yard is neat with freshly mowed lawns, weeded flower beds and raked up leaves. That your walk ways are clear and clean. And your kid's bikes or toys are stored away. If your home needs a fresh coat of paint, get it done.  Make the seller believe that they will not need to repair anything.  First impressions are important.  It gets potential buyers out of the car and into your house.
Taking a closer look.  Once you got the potential buyers to come inside, what do they see?  Is your home clean but cluttered?  Are the breakfast dishes still in the sink?  All of this matters.  You need to set the tone for the buyer.  Make them feel welcome, make them feel like they want to kick off their shoes, grab a cup of coffee and curl up in front of the fire.  Make sure your house is clean and smells fresh.  Clean out those closets, store away the chotchkies, and for heaven sakes clear away all clutter.  You want potential buyers to focus on the house, not all your piles of stuff lying around.   Getting a storage unit is a good idea to de-clutter your home while it's on the market.
Marketing of your home.
Know how and where your realtor is marketing your home.  You want to make sure that your home has been professionally photographed, and that your realtor has created a flier for your home using these photographs.  You don't want your house just being publicized with an MLS listing flier.   You want a real estate professional that has a top ranked website, utilizes social media, hosts open houses, and has memberships with multiple real estate listing organizations and publications.  If your agent is using these marketing methods your home will get the exposer it needs for a fast sale.  If not, your home may sit on the market for a while.