Fall Maintenance Checklist For Home In McCall, ID: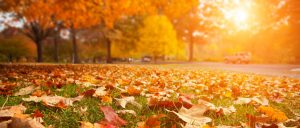 Life in a four season resort area like McCall, Idaho is amazing. Watching the leaves change colors, the cool evening breeze gently rolling off of Payette Lake, snow touched mountain peaks, all leading to my happy place; WINTER! Below are a couple of quick tips and ideas for home maintenance in a four season area like Valley County. The list below should help you get a jump on caring for your home. Just like cars need annual maintenance, people need annual check ups, homes need annual care as well.
1. Cleanout dryer vents:
Excess dryer lint can increase the risk of fire. Maintenance tip: to prevent build up in the dryer vents empty the lint trap before every use, try shortening the length of dryer vent by placing the dryer as close to the wall vent as possible. When in doubt contact a local expert to clean out and repair any dryer vents. In addition, make sure the exterior vent is closing completely and does not have any broken slats. With the cold temperatures animals, outside can use the hole in the dryer vent exhaust to get into the warmth of your home.
2. Outdoor Patio and Furniture: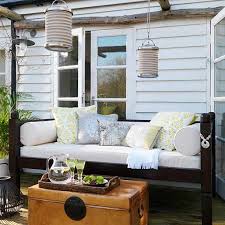 With the recent rain and snow storms now is a great time to get the outdoor patio furniture covered and stored away to prevent the weather from ruining and fading your furniture. Deep clean the grill and ensure it is stored properly. If you do not have covered storage or if you are planning on grilling during the winter (like myself) I highly recommend investing in a durable cover that will help protect against the winter weather. If you have a wooden deck or rails over the next couple of weeks when we have warmer weather it would be a great time to put a fresh coat of sealant / stain on the wood. During the cooler temperatures, you can use that time to first clean the wooden surfaces, then after a couple of days you can sand the wood down, sweep it off and then when the weather is warm and permits apply the stain / sealant. If time is not on your side this fall then call in the professionals. McCall has a handful of great painters and handyman companies who do great work.
3. Indoor Cleaning:
Use the cooler October days to get a deep clean of the inside of your home done. Make a list of the deep clean items (interior and exterior windows, dust walls, ceilings, fans, lights, cabinets, book shelves, Clorox hard surfaces like counter tops, door knobs, light switches, railings, etc).
4. Don't forget about the landscaping:
Now is a great time to blow out your sprinkler lines, winterize any ponds, fountains, water features, spread fertilizers and rodent repellents to help reduce vole / mice damage over the winter.
5. Get your chimney cleaned and inspected
To ensure no animals have made a nest or home inside and check to ensure the flu is working properly before starting a fire inside your home. If you use a propane fireplace it's a great time to check the propane levels and get a fill up before prices jump and have them check the lines for any loose connections.
If time or ability hinder you to accomplish any of these tasks local experts are available to help ensure that your home is taken care of and ready for the beautiful (yet harsh) flakes of snow.
Information gathered from and altered from: https://www.realtor.com/videos/these-5-home-maintenance-must-dos-for-october-are-not-scary-at-all/9f2202d9-e65c-4a6a-b9a0-ba58caecd769