Making an offer that can't be refused.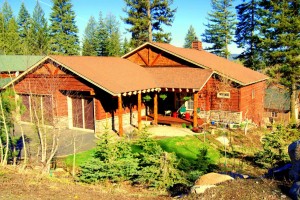 Buying and selling a home is a very emotional transaction. Your heart is more involved sometimes than your head when it comes to your home. When you walk into a house, and you immediately just know that it's the place where your family belongs. You can already see yourself making breakfast for the kids, playing catch in the yard, and snuggling by the fire on a cold's winter's night. This sentimental reaction to a home can be lead to heart break if your offer is not accepted by the seller. All the seller has to do is say no and your heart breaks and your daydreams are shattered. With McCall's tight housing inventory, you can expect multiple offers of each home. It is more important than ever to make sure your offer stands the best chance at acceptance.
The idea is to make your offer seem like the most accommodating and reasonable. A smart buyer will have their agent do some homework to find out if the seller has any specific requirements or special conditions. It is in your best interest to comply with any of these demands. Meeting the needs of the seller is a sure way to make sure your offer stands out.
A low ball offer may not seem very reasonable to the seller and may in fact come across as insulting. Keep in mind that just like you the seller has an emotional attachment to the house. This attachment may be reflected in the asking price. And if the price you offer doesn't seem fair or adequate your offer will instantly be rejected. Remember, that sellers are not required to respond to offers that fall below the asking price. If you throw a low ball, be prepared to be ejected from the game. The seller isn't going to waste any time making you a counter offer. With the current housing market you can bet that someone else loves the house just as much as you do and is willing to offer the asking price.
Other ways to make sure your offer shines.
Have a solid pre-approved letter from you lender and be flexible with the terms. And choose a realtor that is not only knowledgeable but is also professional and friendly. Selling and buying agents must have good communication skills and be able to negotiate a client's needs in a positive manner.
Following these simple guidelines can give you a positive outcome when making an offer on your new home.