It's summertime and you are most likely spending a lot more time outside. When that time is spent on your patio, try these unconventional upgrades to make your summer BBQs that much more enjoyable! (It's not going to hurt your curb appeal either.)
1. Lighting: Set the mood while upgrading from those old tiki torches and try out sconces and/or chandeliers.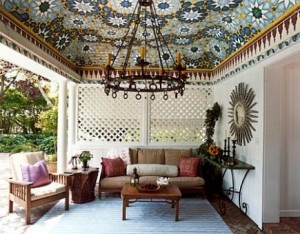 2. Cushions, cushions, cushions: Make a cozy nook where you can't resist hanging out. Put cushions on your chairs, porch swing, the ground, everywhere. Extend your living space by adding a sofa to the patio.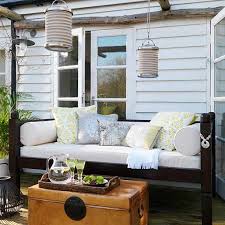 3. Cooking space: While you may not need an entire outdoor kitchen, think about adding an outdoor pizza oven or smores pit. It'll get you outside and keep you there.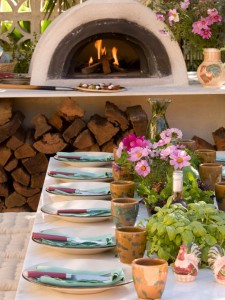 4. Bar: No BBQ space is complete without a bar for entertaining. Consider a bar on wheels or a folding table to make it portable, or install a permanent one. No regrets there.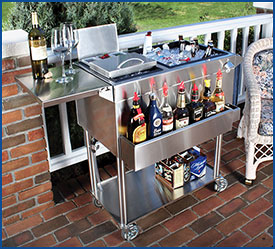 5. Outdoor Movies: Have the neighborhood over for a movie. An outdoor movie at home is a fun way to spend warm summer nights without breaking the bank. String clothesline between deck posts or trees and use a white sheet and a projector to create your very own theater.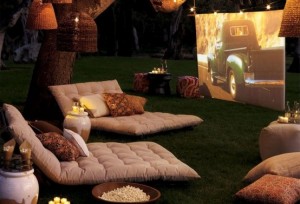 6. Dancing anyone?: If you have the space, why not have an impromptu dance party. String some lights, clear the furniture and crank the tunes.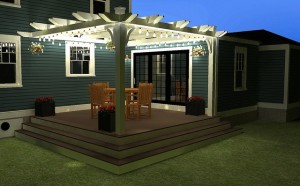 7. Flowers, herbs, lettuce & more: No outdoor space is complete without a splash of color from nature. Invest in some beautiful containers and get planting. Don't stop at flowers. Impress your guests by planting herbs and other edibles to be picked and casually eaten on site.