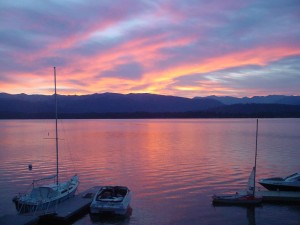 Who says retirement is the time to slow down?  Most retirees these days are looking for a place to spend their days recreating, socializing, and being an integral part of their communities.  Recently, our beautiful town of McCall was featured in Where to Retire Magazine.  It was a wonderful article featuring several couples who have chosen McCall for retirement.  http://www.wheretoretire.com/
According to USA Today, Retirees more than ever before are looking for an active community.  A community that offers opportunities for volunteering, keeping fit, a wonderful arts & continuing education programs.  They are looking for places that have a rich arts and humanities scene, beautiful scenery, and ample ways to be involved.  As a society we are far more active than our parents where at retirement age.  To find a city that offers plenty to do on a fixed income, a positive quality of life, and a low cost of living is the goal of most retirees. 
McCall, Idaho has a ton of ways to get involved.

 

There is something for everyone.
Alpine Playhouse

McCall Arts & Humanities Council

Kit Worthington Foundation for the Arts

McCall Folklore Society

McCall Curling Club

Payette Lakes Ski Club – Little Hill

Snowden Wildlife Sanctuary

American Legion

McCall Rotary International

McPaws Animal Shelter

Awesome Adaptive Wilderness Sports

Friends of Kelly's White Water

Friends of the Payette Avalanche Center

Friends of McCall Library

Heartland Hunger & Resource Center

Central Idaho Mountain Biking Association

McCall Hiking Club

University of Idaho – McCall Outdoor Science School

McCall College
This list is just the tip of the ice berg of non-profits and groups.  There is also 3 ski resorts, miles of Nordic skiing, hiking, and biking trails, several golf courses, and countless lakes, rivers, and streams for fishing.  If you are looking to be active and spend lots of time outdoors McCall is the place for you.  As the saying goes….We live where you vacation.  So come live the vacation life style everyday.